storage system
AIO SERIES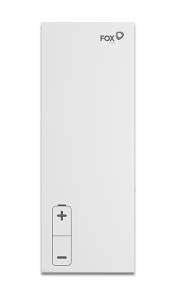 Single-phase
AIO - AC1/H1
3-6kW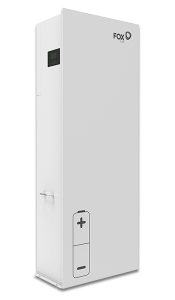 Three-phase
AIO - H3
5-10kW
All-IN-ONE DESIGN
ADVANCED STORAGE
The stunning All-In-One storage system from Fox is an advanced battery storage system available in AC-Coupled and Hybrid variants.  It is contained in one compact and stylish floor mounted unit.
The All-In-One storage system from Fox doesn't just look the part, it delivers on power and performance too. The unit contains a high-voltage charge controller able to deliver up to 6kW of continuous charge and discharge. A high-performance, high-efficiency All-In-One system with 10.4kWh of storage capacity
PERFORMANCE & RELIABILITY
FOX AIO
High Efficiency
Charge/discharge efficiency of up to 97%.
01
Easy installation
Plug and play installation with built-in fuse protections.
02
EPS Function
EPS function for off-grid and emergency power.
03
Upgradeable
Expand storage capacity. Up to 4 batteries can be installed in series.
04
Remote Monitoring
Monitor system remotely using a web portal or smartphone app.
05
Safety & Security
Enhanced safety features using advanced hardware & software protection.
06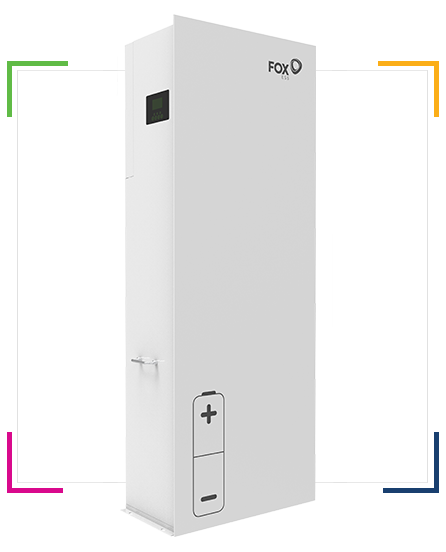 SUPERIOR PERFORMANCE
ALL-IN-ONE